HIGHTEC SYNT RS LONGLIFE IV SAE 0W-20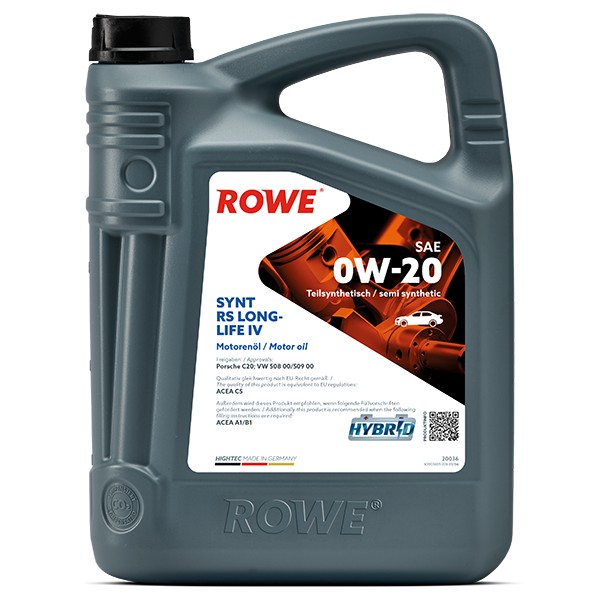 Order here
Other pack sizes
Product description
Premium quality, semi-synthetic, multigrade low-friction engine oil with outstanding fuel-saving potential. Ideally suited for current and future petrol and diesel car engines with or without turbocharging. Specially developed for modern vehicles with exhaust aftertreatment systems.
Product specification
Safety data sheet
Viscosity:
Base oil:
Approvals:
The quality of this product is equivalent to EU regulations:
Recommendations:
---
*Abbildungen/Etiketten können abweichen. Namentliche Freigabe liegt vor. Für 4 Liter-Gebinde gelten Mindestabnahmemengen. Details erfahren Sie von Ihrem zuständigen Vertriebsmitarbeiter.