HIGHTEC SYNT ASIA SAE 5W-40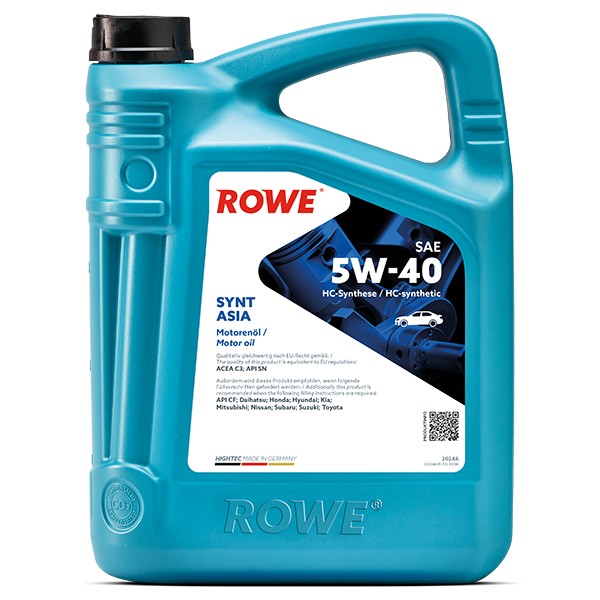 Order here
Other pack sizes
Product description
State-of-the-art HC synthesis technology-based, high-quality, multi-grade, low-viscosity engine oil for car gasoline and diesel engines with and without turbocharger including soot particle filter.This high-performance product is specially developed for vehicles from leading Asian car manufacturers.
Product specification
Safety data sheet
Viscosity:
Base oil:
The quality of this product is equivalent to EU regulations:
Recommendations:
---
*Abbildungen/Etiketten können abweichen. Namentliche Freigabe liegt vor. Für 4 Liter-Gebinde gelten Mindestabnahmemengen. Details erfahren Sie von Ihrem zuständigen Vertriebsmitarbeiter.