HIGHTEC GREASEGUARD MoS2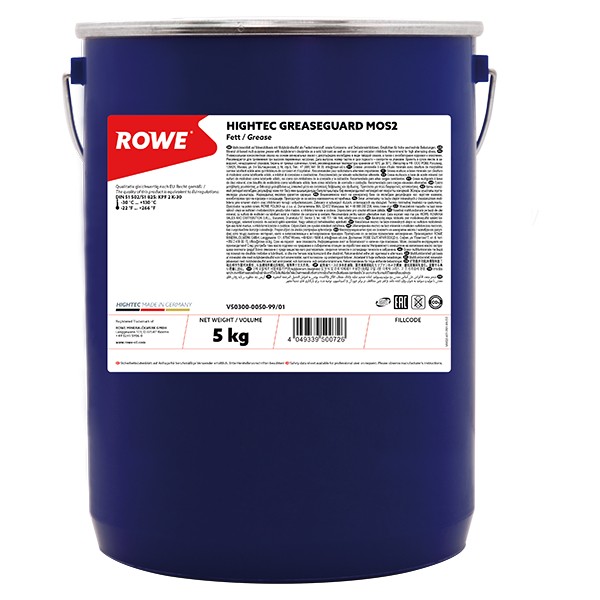 Order here
Other pack sizes
Product description
Mineral oil-based, high-quality, multi-purpose grease with molybdenum disulphide as a solid lubricant as well as corrosion and oxidation inhibitors. Recommended for use in slide bearings and roller bearings with high alternating strain. The solid lubricants component ensures excellent emergency operating properties. Lithium-saponified. Application temperature range from -30 °C to +130 °C.
Product specification
Safety data sheet
Viscosity:
Base oil:
The quality of this product is equivalent to EU regulations:
---
*Abbildungen/Etiketten können abweichen. Namentliche Freigabe liegt vor. Für 4 Liter-Gebinde gelten Mindestabnahmemengen. Details erfahren Sie von Ihrem zuständigen Vertriebsmitarbeiter.