HIGHTEC GREASEGUARD ALLTEMP 2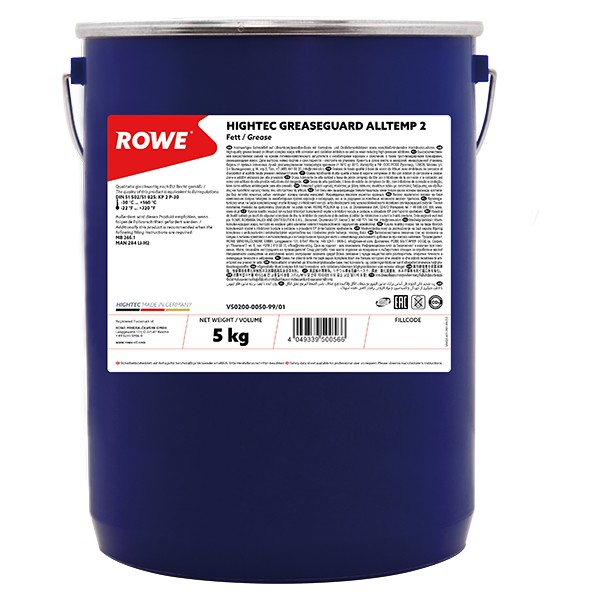 Order here
Other pack sizes
Product description
High-quality grease based on lithium complex soaps with corrosion and oxidation inhibitors as well as wear-reducing high-pressure additives. Recommended for use in all areas, especially for long lubrication intervals and continuous high temperatures. Application temperature range from -30 °C to 160 °C.
Product specification
Safety data sheet
Viscosity:
Base oil:
The quality of this product is equivalent to EU regulations:
Recommendations:
---
*Abbildungen/Etiketten können abweichen. Namentliche Freigabe liegt vor. Für 4 Liter-Gebinde gelten Mindestabnahmemengen. Details erfahren Sie von Ihrem zuständigen Vertriebsmitarbeiter.