HIGHTEC FORM NDS 185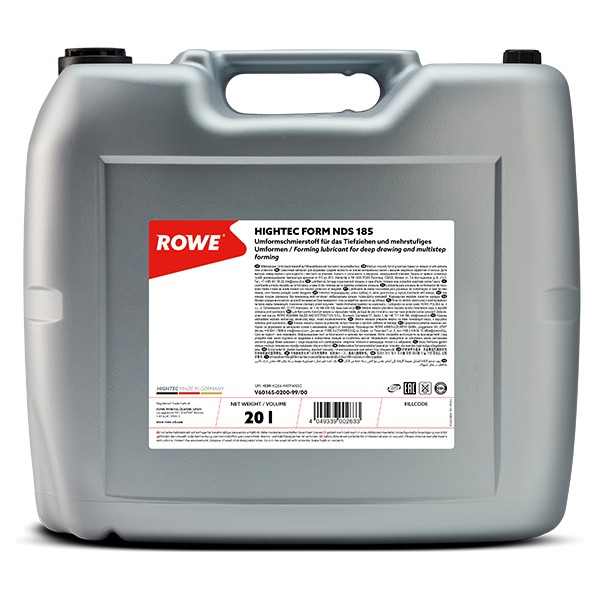 Order here
Other pack sizes
Product description
Medium-viscosity forming lubricant with a very high active agent content and superior adhesion properties. Depending on the individual application, the lubricant allows the replacement of chlorine-containing machining media.
Product specification
Safety data sheet
---
*Abbildungen/Etiketten können abweichen. Namentliche Freigabe liegt vor. Für 4 Liter-Gebinde gelten Mindestabnahmemengen. Details erfahren Sie von Ihrem zuständigen Vertriebsmitarbeiter.