HIGHTEC BIO HLP 46 S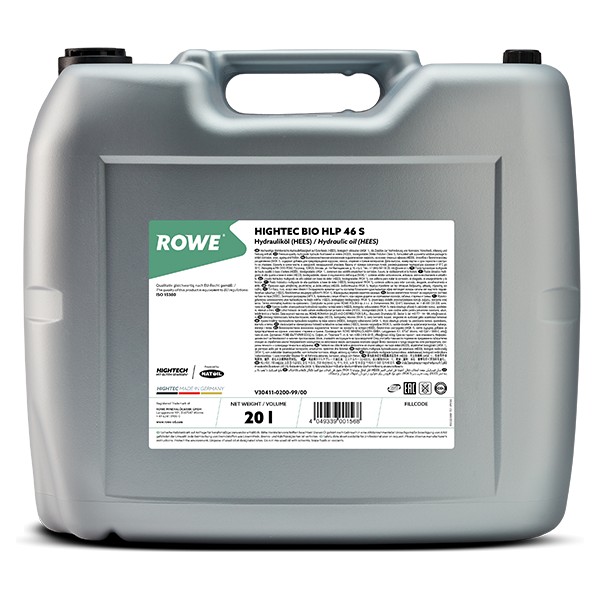 Order here
Other pack sizes
Product description
Ester-based, high-quality, multi-grade (HEES) hydraulic fluid, biodegradable (WHC 1) and containing additives for preventing corrosion, wear, ageing and friction. Highly effective EP active agents guarantee excellent compression resistance. The product has excellent multi-grade properties due to its high viscosity index.
Product specification
Safety data sheet
Viscosity:
The quality of this product is equivalent to EU regulations:
---
*Abbildungen/Etiketten können abweichen. Namentliche Freigabe liegt vor. Für 4 Liter-Gebinde gelten Mindestabnahmemengen. Details erfahren Sie von Ihrem zuständigen Vertriebsmitarbeiter.