HIGHTEC ANTIFREEZE READY-MIX -25 °C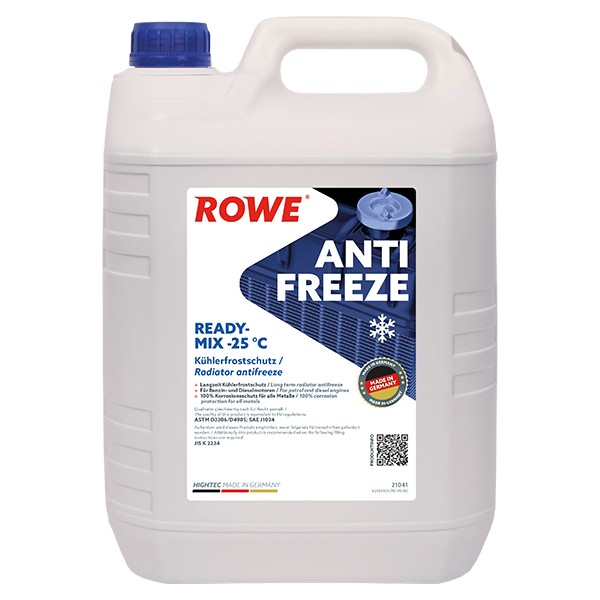 Order here
Other pack sizes
Product description
High-quality radiator antifreeze on a monoethylene glycol basis with excellent corrosion protection properties. Nitrite-, amine- and phosphate-free. Use without any dilution.
Product specification
Safety data sheet
The quality of this product is equivalent to EU regulations:
Recommendations:
---
*Abbildungen/Etiketten können abweichen. Namentliche Freigabe liegt vor. Für 4 Liter-Gebinde gelten Mindestabnahmemengen. Details erfahren Sie von Ihrem zuständigen Vertriebsmitarbeiter.